My career began by starting a small publishing company and growing both the company and the skills required for every position in it.
Book publishing skills that have been used throughout my communications career:
Writing and editing
Proofreading
Technical computer skills
Office management
Marketing, publicity and managing customers
Managing inventory
Managing projects and schedules
Design
Events
Managing budgets
Managing staff and human resources
Media
This background has meant that my approach is entrepreneurial, innovative and flexible with a personal stake in success.
I have managed all aspects of publishing for clients including: publishers, authors and organizations publishing as a part of their advocacy.
Some of the books I published with Voyageur Publishing
Some of the publications I designed and produced with the Canadian Federation of Nurses Unions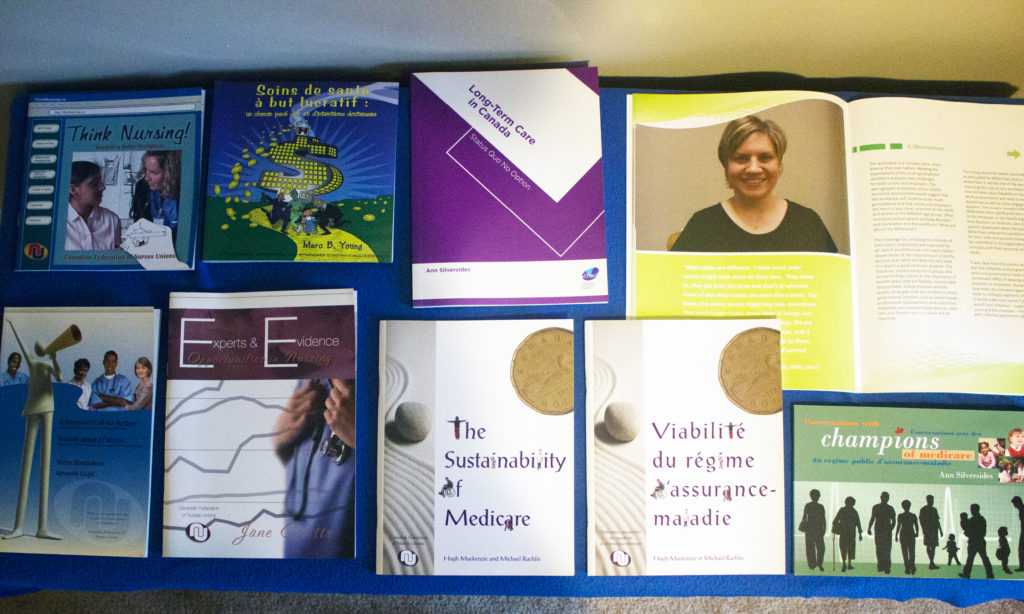 A guide I designed and produced for a client to welcome diplomats to Ottawa (contained advertising).